Thank you for
contacting us.
A member of our team will reply within 24 hours of your submission, during regular business hours. Our regular busines hours are 9:00am-8:00pm EST; Monday to Friday.
Topical Polls and Industry Trends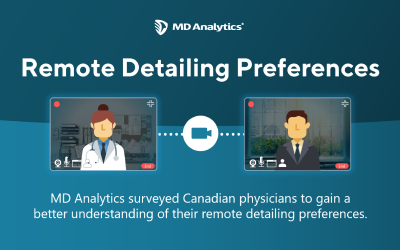 Our 5-minute online survey conducted in the fall of 2020 sought to gain clarity around remote detailing. This study was conducted with 339 Canadian physicians who are members of the MD Analytics healthcare panel and the results provide actionable recommendations on how to form a more 'ideal' pharma remote detail.
read more
We are here to answer your questions.